My failure to make reservations, nearly ruined our trip to South Florida. Since this is the 100th anniversary of our national parks, one of the main reasons for the trip was to visit those located in this part of the state: Everglades National Park, Biscayne National Park and Dry Tortugas National Park. We visited the first two without a problem, but a two hour ferry ride is required to Fort Jefferson.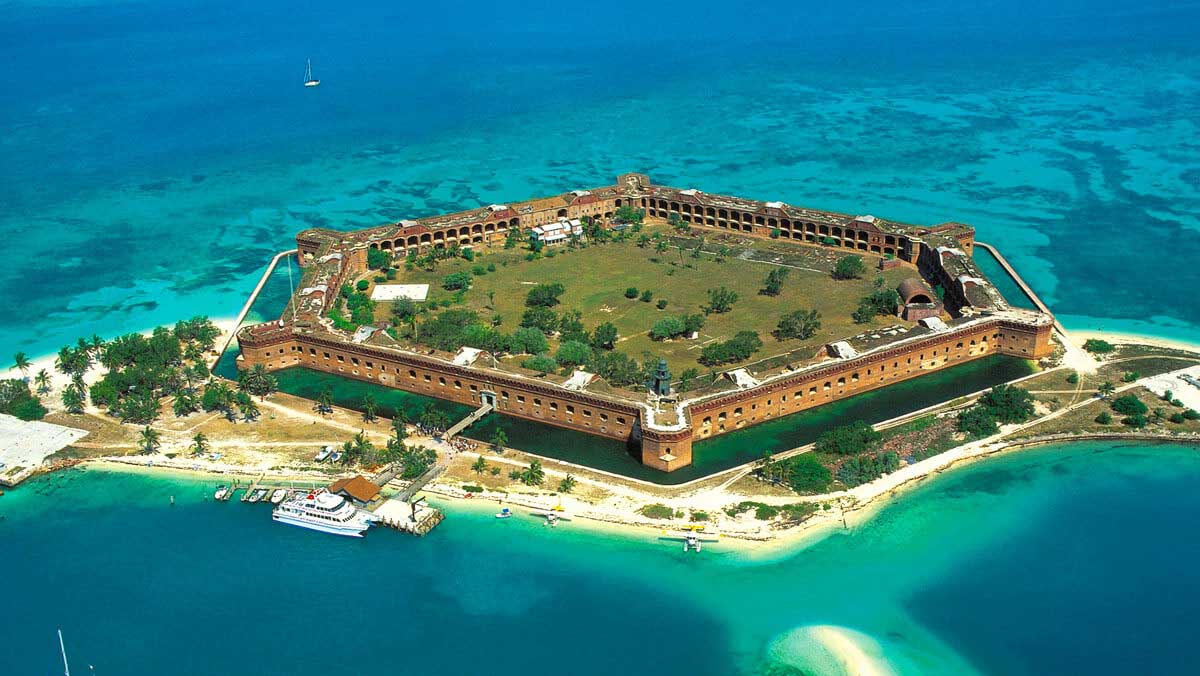 A decade ago we stopped by the ticket booth in Key West the afternoon prior to our trip to the Dry Tortugas and made reservations for five on the ferry without any difficulty. A couple of weeks before leaving I decided that we should wait to make reservations as we did before so we didn't pay for a trip on a day with bad weather. BIG MISTAKE.
When I called early Wednesday to make a reservation for Thursday, I was told they had no seats available Thursday or Friday and only a couple Saturday. That wouldn't work. We would be on the way home Saturday. What happened?
Thursday we planned on a ten hour day to Dry Tortugas. A two hour ride each way on the ferry, a tour of the fort, swimming and snorkeling in the crystal clear waters, maybe even a little kayaking. What would we do instead?
As luck would have it, someone cancelled their reservations with Danger Charters so we were able to salvage the day. Their half day snorkel and kayak trip had room for two Thursday morning at 9:30. We'd be sailing from Key West in the morning after all.
After the initial disappointment, we may have been lucky to have missed the boat to the park. We sailed with only twenty passengers instead of packed on a ferry for four hours with 250.
We still snorkeled in eel grass and sponge fields and saw tropical fish. Not in the same numbers or as spectacular as the ones we saw previously in the Dry Tortugas, but fun nonetheless.
Kayaking from the boat to Mule Island, bird watching and exploring cutouts in the mangroves was a relaxing way to spend more time on the water.
I learned my lesson. If it's really important, make reservations and make them early! However, in this case, I think we may have been better off missing Dry Tortugas. After all, we had a wonderful time on a previous trip to the park. It wasn't necessary to go again, and we saved a lot of money! Our first trip on the ferry cost about $375 for five. This time the same trip for two would have cost $350. That's quite an increase for a repeat experience. Four and a half hours of sailing, snorkeling and kayaking with Danger Charters for two $160. Less than half as much money…we had quite a dinner and dessert with money for gas in our pocket.
Make reservations early…but before spending a crazy amount…ask yourself if there's an alternative that can make you happy.